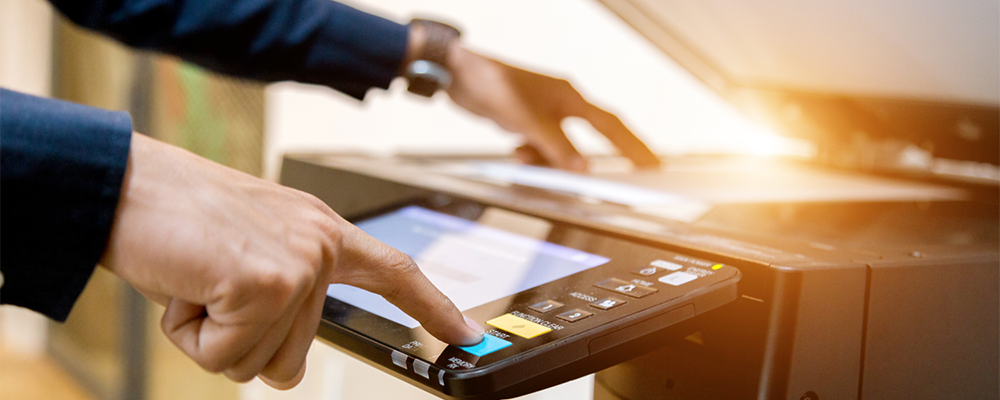 We create custom managed print & print as a service programs that allow people, processes and technologies to work together to help achieve your goals.
Flo-Tech can help you achieve operational excellence with customized production print solutions that help you deliver on time and on budget.
Flo-Tech offers industry leading software solutions for improved workflows, information access, and security to make your company more productive.
Welcome to Flo-Tech
We're experts at printing, imaging and document driven processes – experts with nearly 25 years of experience managing, servicing and supporting printing and imaging fleets of all sizes and varying levels of complexity. Our proven expertise in providing services and related software solutions can help you overcome printing challenges and improve performance to succeed in today's competitive landscape.
Forget about cookie-cutter solutions. Flo-Tech is a different kind of managed print services company – one that's based entirely on your needs, not predetermined technology or "me too" offerings. Comprehensive, cost-effective and customized just for you – that's the Flo-Tech difference. See it for yourself – request your in-depth Flo-Tech analysis now >>
Flo-Tech is part of the Flex Technology Group family of companies. To learn more about FTG and how our customers benefit from the relationship, click here!
Solutions for Your Industry
Flo-Tech has the track record of success in reducing IT time, improving document workflow and reducing costs in many different vertical markets.
RETAIL
Turn our retail experience into your advantage!
HEALTHCARE
Improve Care With Visibility and Control
EDUCATION
Simplify Workflow Processes
BANKING AND FINANCE
Turn challenges into opportunities!
LEGAL
Operate More Efficiently and Profitably!